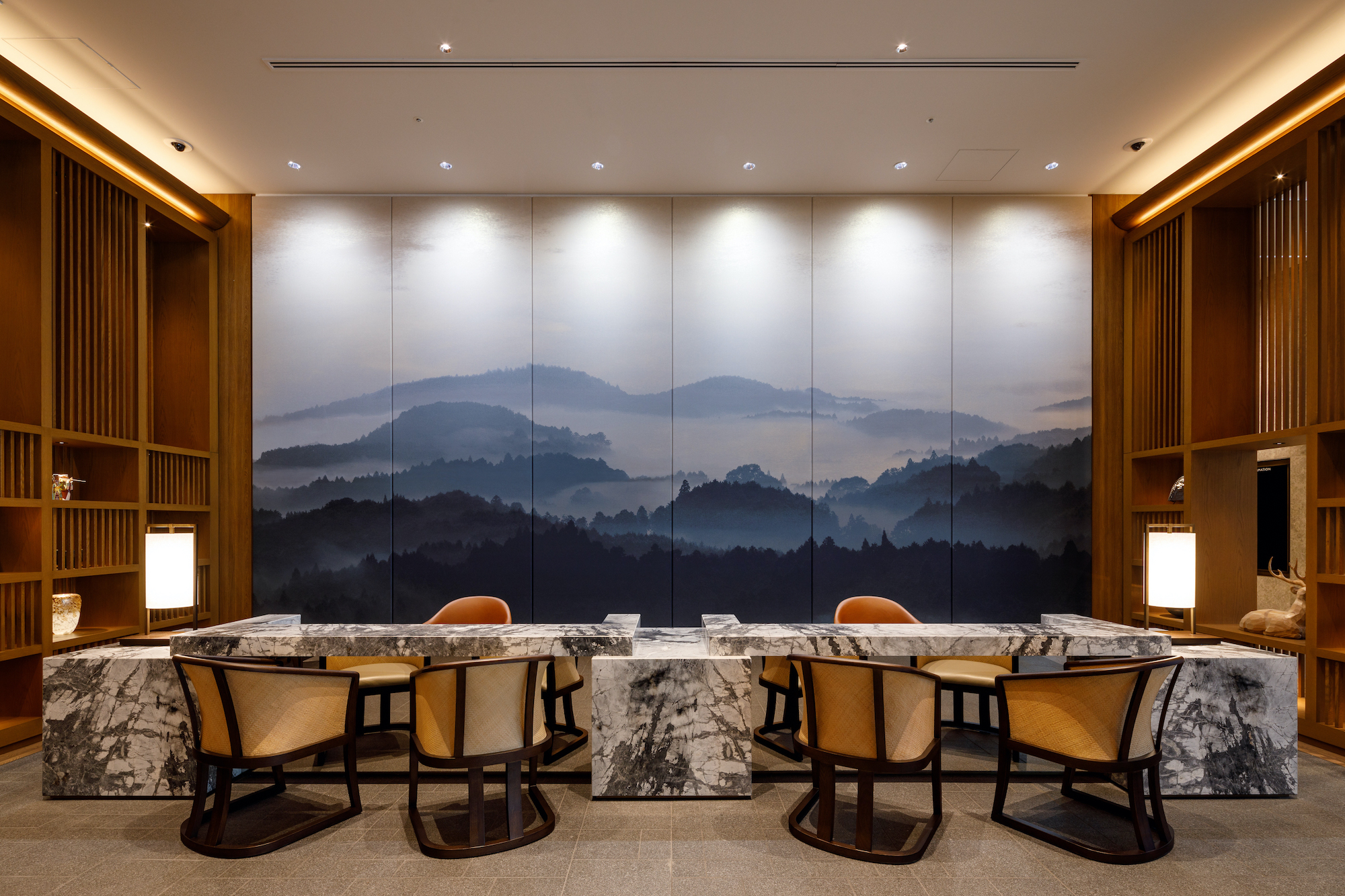 We provided KYOGO's original Nishijin woven panel as a large-scale art in the main lobby of JW Marriott Hotel Nara which opened in July 2020. This hotel is the first one in Japan to be launched by JW Marriott, one of Marriott International's luxury brands.
We decided to make an original design 4mx7m mountain scenery of Nara in 6 panels using large loom.
The total production period took about 6 months from the preparatory meetings, including the design discussion and samples productions.
Not only the size of the scale, but also the details are delicately expressed bye the technique of Nishijin weaving, and we are particular about each gradation of the mountain and each grain of the golden thread shining in the sky.
This work, overwhelming sense of scale and a delicacy of weaving in the same time, is the result of the unique savoir-faire of KYOGO.