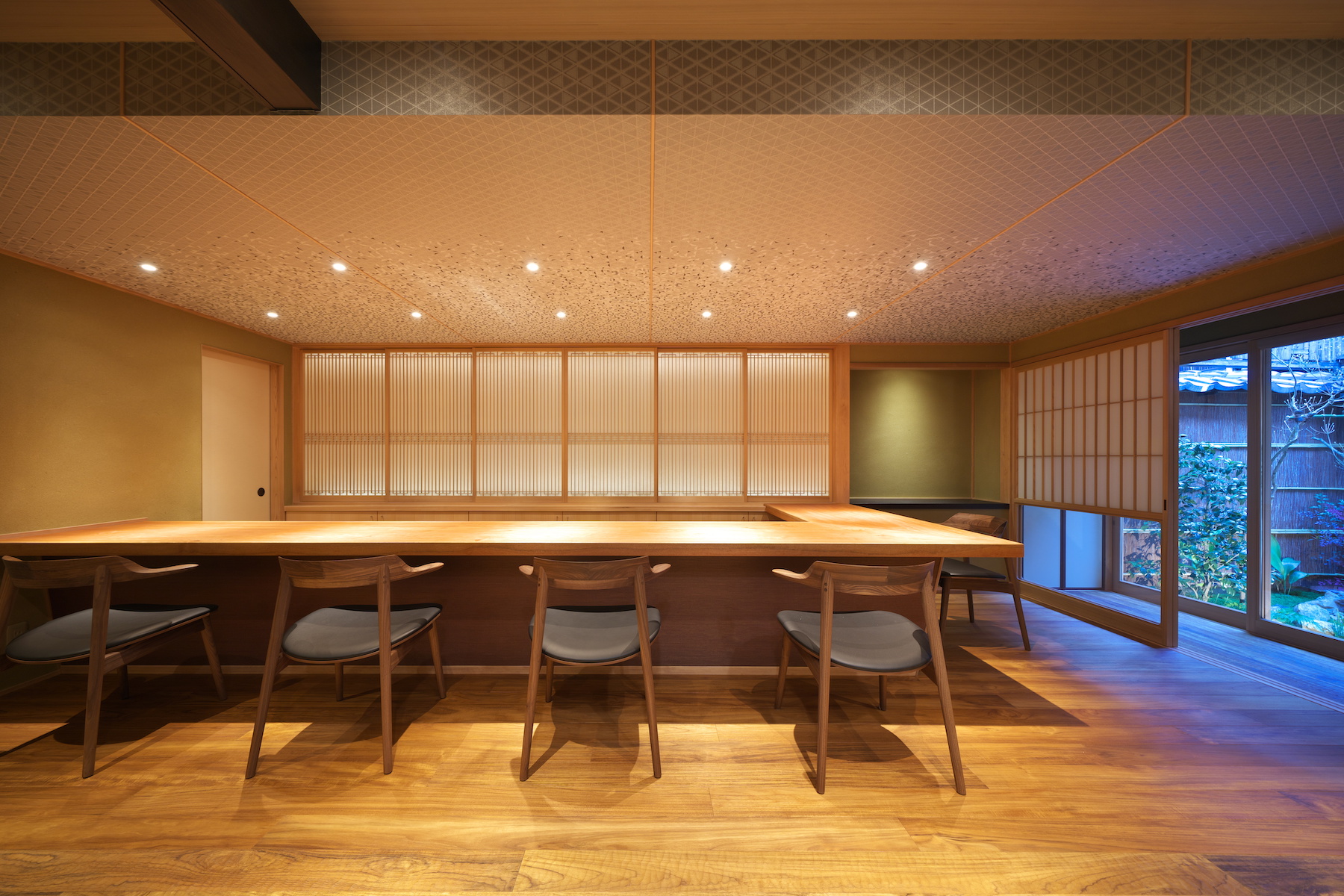 Wall-covering for the ceiling of a restaurant in Gion District, Kyoto.
From the traditional Japanese patterns COIKI collection, COIKI006 expresses to the upmost the movement of scattered leaves. By combination of different colored triangles, the « hemp leaf », a traditional and unique pattern in Japanese culture, appears before your eyes.
In addition to the appearing-disappearing pattern depending on the angle, the delicate brilliance of the gold and silver threads is creating an elegant and sophisticated space.