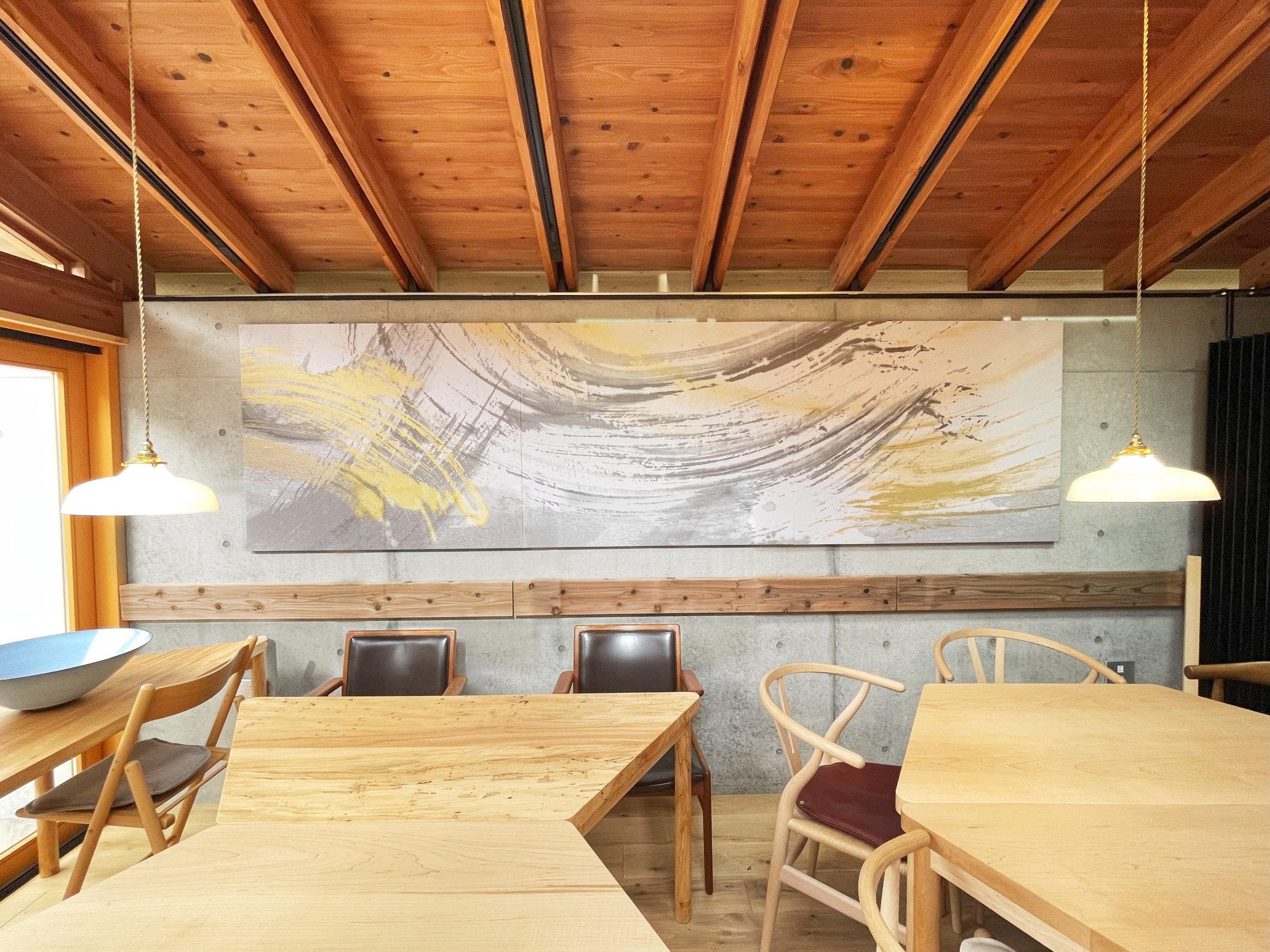 share dining room / panel
An original Nishijin art panels at the "Tomofurari", a share dining room in Matsugasaki, Kyoto.
The concept is based on the combination of ink drawn circles representing circle of people. In this design, the continuity of the circles giving a sense of expansion.
The different shades of black is delicately and beautifully expressed, and the gold thread gives to the space an elegant appearance.

Miwaku001 (gold), customized for this space, is used for the window in the front of the building.
Miwaku001 expresses a modern hemp leaf pattern, is a luxurious masterpiece woven with a special technique that beautifully changes expression depending on the angle and the way the light hits it.